MacBook Battery Replacement Services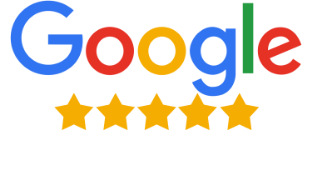 Hassle-free MacBook Battery Replacement in Auckland
Is your MacBook not turning on or is shutting down suddenly? We understand the significance of having a fully functional battery for your MacBook. At 73inc, we offer a reliable and efficient MacBook battery replacement service to keep your device running smoothly.
Our MacBook battery replacement service is backed by 90 days warranty, so you can have peace of mind knowing that your MacBook battery will continue to work smoothly. Bring your MacBook to our store, and our skilled technicians will replace the battery. Choose us for a convenient MacBook Air, MacBook Pro battery  replacement service. At 73 inc, we also offer competitive pricing, so you can enjoy a fully functional MacBook without breaking the bank. Book your Mac Pro or MacBook Air battery replacement with us!
One Stop Solution for MacBook Battery Replacement
If you are experiencing issues with charging or holding a charge, you will need to replace your Mac battery or charging port. Our technicians can fix any power issues when it comes to any Mac model. We deliver unmatched solutions to fix any issue your expensive gadget may be facing. If you are looking for an exceptional MacBook battery replacement service, look no further. We can help!
Highly skilled technicians
Prompt response
Minimum waiting time with same-day repairs (where possible)
Walk-in Apple Mac repair service
90-day warranty
Cost-effective
No hidden charges
Guaranteed satisfaction
MacBook Pro Battery Replacement
Is it time to replace the battery of your MacBook Pro? 73 Inc provides quick MacBook Pro battery replacement services so that your laptop gets running at its full potential.
Our well-trained and skilled MacBook technicians can replace faulty batteries with quality MacBook Pro batteries.
So, say goodbye to limited battery life and constant laptop charging. Let our experts restore the power of your MacBook Pro.
Our technicians are just a call away from you. Contact us for the best MacBook Pro battery replacement in Auckland. So, enjoy the comfort of replacing your MacBook Pro battery.
Fix it Fast, Fix it Right with our Mac Repair Professionals
Don't let a faulty MacBook battery slow you down. Schedule your MacBook battery
replacement service with us and get back to using your favourite Mac hassle-free. Book your
service today!
Read about our customer's experience with us
FREQUENTLY ASKED QUESTIONS
The model and age of your MacBook will determine how much a replacement battery will cost.
We offer a cost-effective MacBook battery replacement service.
Replacing a MacBook battery calls for specialised equipment. At 73inc, our experienced
technicians use only quality parts and have years of expertise to ensure the job is done right the
first time.
We take all necessary steps to protect your important data during the battery replacement process. However, we recommend backing up your iPhone before bringing it to our store.
Reduced battery life or a swollen battery are some indications that your MacBook battery may
need to be changed. Bring your MacBook to our store for a diagnostic check if you experience
these symptoms. We will evaluate the condition of your battery and guide you on whether a
replacement is required or not.
At 73 Inc, we understand that your time is valuable. That's why we strive to provide quick and
efficient MacBook battery replacement services. We will keep you informed at every step and
ensure that your MacBook is returned to you as soon as possible.
The cost of an iPhone battery replacement varies depending on the model of your iPhone. Visit our store to know more.