Computers and laptops are crucial devices to use in a student's or professional daily routine. A practical and powerful essential computer system ensures zero interruption during work hours. This makes the task of the operator much easier and more efficient. However, these technical gadgets are also prone to working failure. The software and hardware components of premium devices like the Apple Iphone, Macbook, and Airpods are crafted using sophisticated technologies. These, therefore, demand more excellent care and safety. Nevertheless, uncertainty comes with no pre-set alarm. During these times, the services of an exemplary computer repair specialist go into action. Especially for expensive products like an Apple Macbook, one must select any Mac service centre with better planning.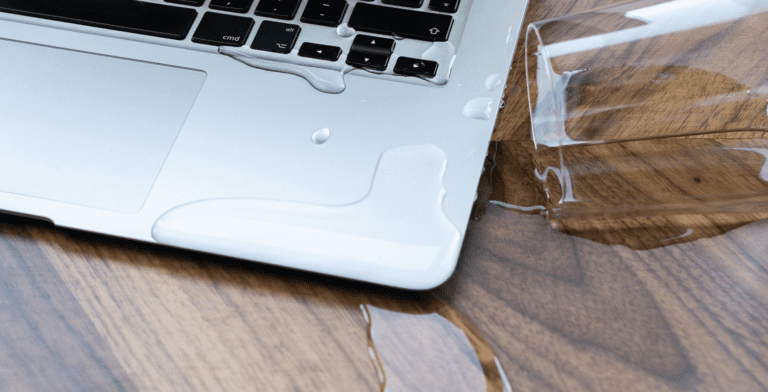 Given below are some of the critical factors you must consider before choosing a Macbook repairs centre in Auckland for your repairing your Apple device:
Customer feedback and reviews:
The first step you must take into account is the service provider's reviews before availing of the services of any Mac repairs centre in Auckland. Skimming over the reviews and comments from other people makes this much more straightforward, thanks to the popularity of platforms such as social media. Additionally, finding an affordable apple repair centre might necessitate reading through a variety of client reviews as well. New Zealand's well-renowned local service centre and repair in Auckland, the 73inc, has been much in public discourse for offering services as one of the best Mac repair specialists.
Before visiting any repair facility, you must look for the histories of the chosen Mac Auckland service centres and the employees. You must see them because doing so will enable you to work with the top professionals who can quickly fix it. 73inc, one of Auckland's most reasonably priced Apple repair shops, aims to respond to client complaints patiently and sympathetically. They strive to provide flawless results and have earned the title of the top electronic repair shop in New Zealand.
When selecting a technician or IT expert, it is crucial that the repair cost be considered because various vendors have different service rates. Try comparing their prices and services to what they say and what other customers have said about them. It is more affordable first to conduct research and then look for one local business or expert to assist you at a set cost. 73inc affordable repair costing makes it the first to be chosen when deciding about premium Macbook screen repairs in Auckland.
Consider Computer Diagnosis:
You should be aware of the issue with your machine. A thorough diagnosis also aids in the prevention of upcoming topics. If another component is malfunctioning, you might replace it concurrently with the same Mac repairs in Auckland. In that scenario, your MacBook won't malfunction again in the future. You cannot manage any breakdown any time soon, given the increased reliance on other technology, including laptops. You can prevent these issues if the company offers you a thorough diagnosis. That is why you need to pick a good Mac repair centre like the 73inc that can provide you with a comprehensive diagnosis.
When deciding to have your MacBook repaired by a good Mac service centre, you should also always consider the turnaround time. Consider seeing if it works for you. One of the first thoughts you will always have as a customer or client is how long it will take to have your laptop inspected and repaired.
If your laptop is crucial to your daily operations, you must choose a computer repair specialist who can quickly complete the task. You can look online for reviews of a particular Mac and Iphone Service Center in Auckland before selecting a specific technician. Always remember that the time spent on repairs is crucial before choosing the best Mac repair centre.
Availability and flexibility:
Anytime you need a service, whether it's early in the day or late at night, you should be able to locate one that can provide it. Additionally, they should be flexible enough to accommodate your schedule so you won't have to miss time from work or trouble yourself. Finding an affordable apple repair centre service that is versatile in what they can fix is also crucial. Making sure they can select the type of Macbook you have is important because some benefits can only improve specific Apple products. 73inc being a multipurpose service centre and repair in Auckland offers various services such as Iphone repairs, Macbook repairs, and other computer repairs in Auckland.
Conclusion:
Searching for established and cheap Mac service centres in Auckland for laptop repair services would be best. Repairing a computer without prior experience is not advisable because one risks doing more harm than good. It would help if you looked for computer repair services to stop further damage to your computer. Today, there are many different computer repair specialists in Auckland available. Choosing one from the many computer repair specialists available can take time and effort. Consider a variety of things when getting your MacBook repaired, along with the turnaround time, price, warranty, and general customer feedback. Consider the factors mentioned above before scheduling a technician to examine it. The service provider can produce the desired result if appropriately chosen.