Macbook Repairs in Brookby, Auckland
Our gadget repair professionals are here to help you with all your gadget repair needs.
Premium Apple MacBook Repair Service in Brookby, Auckland
Welcome to 73inc, Apple Repair Services in Brookby, Auckland,  New Zealand!
Our team of  highly experienced technicians is here to help you with Mac repair needs. At 73inc, we offer a broad range of Mac repair services to bring your Mac devices back to life. Choose professional Apple Macbook repair with us!
From Apple screen repair to MacBook water damage repairs, we have you covered. Our professional technicians are always ready to fix your Mac issues with quality Mac repair parts. Whether you are experiencing issues with your MacBook screen or you have a cracked or broken Mac screen, our team can provide Apple MacBook repair services in Brookby, Auckland, that will have your gadget looking and functioning according to specifications in no time.
Get in touch with us for reliable Mac repairs in Brookby, Auckland.
Have a Problem with your mac?

Don't let your cracked MacBook screen prevent you from getting work done. Contact our skilled technicians for hassle-free Apple screen repair in Brookby, Auckland.
We know how frustrating it can be to deal with a dead battery, and we understand that a fully functional battery is essential to keep your Macbook running smoothly. At 73inc, we ensure effective MacBook Battery Replacement services to get your device back up and running in no time.
We understand that a Macbook with charging issues can be frustrating, especially if you rely on your device for work or personal use. At 73inc, we are committed to providing fast and reliable solutions to get your Macbook charging properly again.
Wifi issues are very common. Are you working on your Mac device and experiencing no internet connection? Our team of professionals can resolve wifi issues on your MacBook hassle-free.
What to do if you spilled water or any other liquid on your MacBook? If your MacBook does not turn on, your MacBook can be saved from water damage with our quality MacBook repair service.
Physical damage to your Macbook can come in any form, such as a cracked Mac screen, or damaged ports. These issues can be caused by accidental drops, spills, or other unfortunate events. We are here to provide you with cost-effective physical damage repair services.
Some common keyboard issues you may experience include sticky keys, unresponsive keys, repeating keys, or even keys that don't work. Our gadget repair professionals can diagnose and repair any keyboard problem you may be facing.

If you think your MacBook needs more RAM, feel free to contact us for fast and convenient RAM upgrades. Enhance your Mac performance with us!
Fix All Your Gadgets with Us!
73inc is your one-stop solution for all your Apple Mac repair needs in Brookby, Auckland. We can repair all types of Apple Mac models and fix every kind of issue with your device. 
These issues include but not limited to cracked screen, damaged battery, logic board repair, liquid or water damage repair, no power, Mac keep shutting down, Mac will not turn on, slow MacBook performance, keyboard problems, wi-fi issue, speaker issues, display connector problem, dim Mac display, etc.
We have years of experience in repairing all Macbooks models, from the latest models to older Mac models that may require more specialized knowledge. When you bring your Macbook to us, you can trust that your device is in safe hands.
Whether you are experiencing hardware or software issues, our technicians have the expertise to get your Macbook up and running again in no time. Get in touch with us for quality Mac repair in Brookby, Auckland.
We are committed to providing quality work that you can rely on. At 73inc, we use only the highest quality parts in our repair work, ensuring that your Macbook is restored to its original state.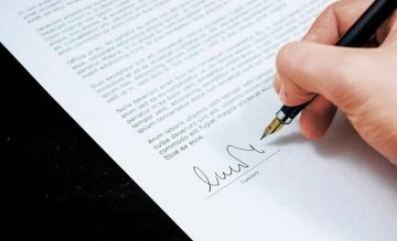 We want our customers to be satisfied with our services. We offer a 90-day guarantee on all of our repair services. Restore your Macbook to its original condition with us!
Fast Turn Around
At 73inc, we offer fast turnaround time for Apple Mac repair services whether it be diagnostics, repair, or technical support data recovery. We have a team of highly trained technicians who have years of experience in working on all types of gadgets, so we can provide a fast turnaround. Feel free to contact us today for Mac screen repair, MacBook battery replacement and many more.
Quality Mac Repair Service
We use quality repair parts for all of Mac repair services. That is the top reason we are a preferred Mac repair service provider in Epsom and its surrounding areas. We provide hassle-free technology repair services that can make your expensive Apple MacBook last for a long time.
Reach Us for An Efficient Apple MacBook Repair Service. Experience Quality Mac Repairs with us!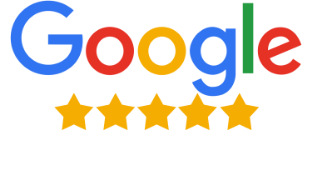 Get Your MacBook Fixed Now! Feel Free to call us at
Read about our customer's experience  with us