When it comes to Mac repair, many people wonder, "Shall I repair or replace my MacBook." This is because people think that Mac repairs are so expensive that getting a new device looks better to many.
But that's not true.
Compare the cost of Mac repair and replacement, and you'll find the answer. Obviously, buying a brand-new device costs much higher than the cost of repair.
So, no, Mac repair is not costly compared to replacement.
The Cost of Mac Repair in New Zealand
Let's be honest: Apple products, including MacBooks, are a premium line of computers thanks to their high-end performance and security features. So, in comparison with other computers, Mac repairs can be expensive. And it's worth it!
The cost of Mac repair can be as low as $115 and as high as $600 or even higher, depending on the issue that needs to be fixed. Many people now try to DIY Mac repairs to save money. Today, you can find thousands of video tutorials online, making people believe they can do it themselves. But be careful. A small mistake and the problem can be exaggerated. After all, your MacBook is your costly investment, and you don't want to add to the problem. 
So, let the pros handle this for you. Professional Mac repair service providers have experience, the right tools, and specialization in what they do. So, you can have peace of mind knowing that your MacBook is in safe hands.
Factors Affecting the Cost of Mac Repair
There are some factors that can influence the cost of repairing a MacBook. It's a good idea to understand these factors when assessing your expenses for Mac repair and make an informed decision.
So, let's take a look at these factors:
Model and Age of the Device
The repair of older models of MacBooks may need hard-to-find components, which can be expensive and make the repair costly.
Additionally, the advanced technology and specialized components in newer models can also add to the cost of Mac repair. For example, repairing an iMac Pro is generally more expensive than repairing a regular iMac. This is because the iMac Pro is a high-end product with limited availability of replacement parts due to specific hardware configurations.
Type and Complexity of Repair
Basic Mac repairs such as screen repair, battery replacement, or keyboard repair are less expensive than intricate repairs involving logic board failures or component-level repairs.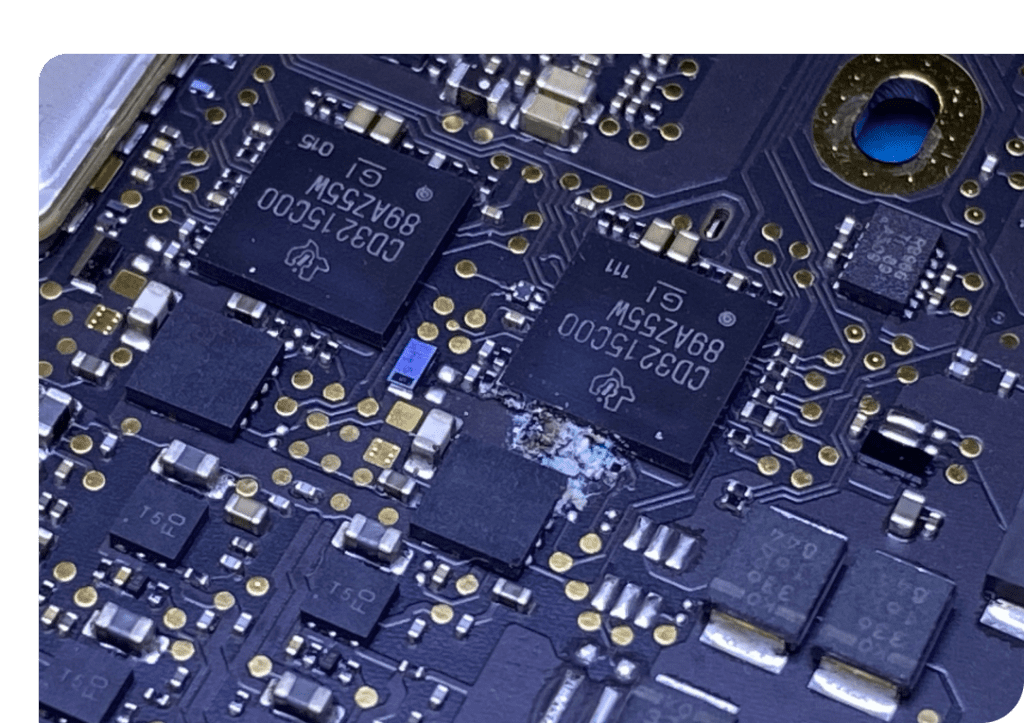 Minor issues with Mac can be resolved through system resets, diagnostic tests, or updating the Mac operating system. So, they cost less compared to fixing major issues. Major Mac repairs, on the other hand, tend to be costly because of their complexity and the specialized components involved.
For instance, logic boards are the brain of MacBooks and are very delicate pieces of hardware that require expertise to repair. In addition, logic boards tend to be expensive to repair because they are specific to each Mac model.
The Choice of Service Provider
Official Apple Stores generally charge higher fees for Mac repair. Fortunately, there are reputable independent stores that offer excellent Mac repair services at highly competitive prices.
At 73 Inc, we offer affordable Mac repair services in Auckland without compromising the quality. Our team consists of expert technicians who are experienced and well-trained in repairing all makes and models of MacBooks.
Parts and Component Costs
When a part of your MacBook needs replacement, then you've two choices – get an Apple part or a non-Apple replacement part. Apple parts tend to be more expensive compared to other components.
At 73 Inc, we use only the best quality components to make sure that your device gets restored to its best condition and optimal performance. We back our services with our 90-day warranty policy. So, if you experience any issue with your repaired device within three months of the service, you can reach us for the needed support.
Additional Services or Upgrades
This can increase the overall cost if you ask for additional services or upgrades during the repair process, such as RAM upgrades, software installations, or data recovery. So, make sure you explain your requirements to the service provider so that you get an accurate quote upfront.
Urgency and Service Level
If you want your MacBook to be repaired quickly, you'll need emergency services, which often incur higher costs. These services prioritize your repair over others and expedite the process with a fast turnaround time.
Make sure you assess the urgency of your Mac repair needs and discuss the same with your service provider so that you get the most suitable treatment specific to your needs.
At 73 Inc, we strive to deliver Mac repair services with fast turnaround time for every client. You can call us or visit our store in person to get an accurate price and time estimate. Our technicians will assess the problem, learn about your expectations, and give you the best possible services.