Apple's Mac computers have grown in popularity over the years due to its unrivalled performance, stylish design, and high-quality hardware. These machines have become indispensable to professionals, artists, and students alike. Even the most dependable equipment can malfunction from time to time, and when they do, you'll need a dependable repair service to get them back up and running.
Unfortunately, the market for apple mac repair services is rife with scammers and frauds that offer low-cost, high-quality fixes but deliver substandard results or, worse, cause significant damage to your system. As a result, it is critical to conduct thorough research and exercise caution when selecting a repair service. We will give you important information on how to prevent scammers when seeking for Mac repair services in this blog post. Thus, whether you're a professional or a student, keep reading to learn how to safeguard your device and data against scams and frauds.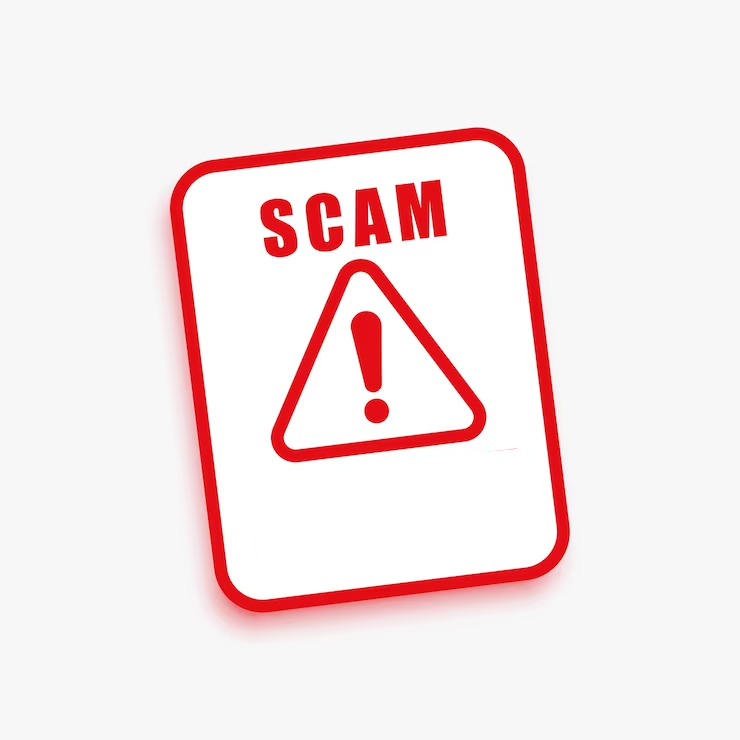 1. Before recruiting, conduct the following research:
While seeking for Mac repair services, researching the firm before hiring is an important step you can take to avoid scams. Checking the company's website, reading customer reviews and ratings, and confirming that the company has a physical address and phone number are all part of this process. This ensures that you are dealing with a legitimate and trustworthy apple physical damage provider that offers dependable repair services.
73 Inc. is one such company you can rely on for your Apple Mac repair requirements. 73 Inc has established itself as a premier provider of Apple and Mac-related repair services thanks to their years of experience and knowledge in the area. They have a staff of trained specialists who are experienced in repairing various varieties of Mac devices, so you can rest assured that your device is in good hands.
2. Don't be fooled by low prices:
Picking a Mac repair service provider only on price may turn out to be an expensive mistake in the long run. These con artists may employ low-quality parts that are incompatible with your Mac, resulting in more serious problems. Furthermore, they may lack the essential experience and skills to diagnose and repair complicated problems. This can result in you spending more money on additional repairs and possibly losing your valuable data.
As a result, it's critical to choose a known and trustworthy Mac repair service provider, even if it means paying a little more. By doing so, you can be confident that your Mac is in good hands and that you will continue to enjoy its optimal performance and usefulness for a long time.
3. Check for the following certificates and qualifications:
When it comes to Mac repair services, it is critical to select a company that employs skilled and certified specialists. These professionals have received rigorous training and have the knowledge and expertise required to perform excellent Mac repair services. Picking a service provider that uses trained experts assures that your Mac is in good hands and that the repairs are completed successfully and swiftly. This reduces the possibility of future device damage, data loss, or the need for extra repairs.
Furthermore, employing a mac service centre that employs licensed experts assures that the repairs are completed with original Apple parts. Employing counterfeit or low-quality parts might result in additional issues such as device malfunction, data loss, or the need for extra repairs. 73 Inc is a high-end provider of Apple Mac repair services with licensed and qualified specialists. The organisation has a team of competent professionals who have received thorough training and are equipped with the most up-to-date tools and techniques to deliver excellent Mac repair services. Furthermore, the organisation exclusively employs original Apple parts for repairs, ensuring that your iPhone works properly after repair.
4. Avoid using remote services:
There are several reasons why remote repair services should be avoided. To begin, granting someone remote access to your Mac gives them access to all of the data on your laptop. This could include sensitive information like bank account numbers, personal images, and documents. Second, remote repair services can jeopardise your privacy. If a fraudster acquires remote access to your Mac, they may install malicious software that allows them to watch your machine even after the repair is complete.
As a result, it is usually best to go with a physical repair service provider who can evaluate and repair your Mac in person. This not only preserves the security and privacy of your data, but also allows for more thorough and effective repair services.
5. Timing transparency :
Transparency in time is an important thing to consider while looking for a Mac repair service provider. It is critical to select a firm that is upfront about their price and has no hidden costs or fees. This will keep you from being surprised when it comes time to pay for the repair work. When handing over your Mac for repair, request a written estimate of the repair cost so you know exactly what to expect.
A reputable apple macbook repair service provider will provide you an accurate estimate of the repair cost and keep you updated on any changes during the repair procedure. Transparency regarding time and cost can assist you in avoiding frauds and ensuring that you receive quality services for your Mac.
6. Looking for customer service :
It is critical to check for customer support services while seeking a Mac repair service provider. A trustworthy and dependable service provider should be immediately accessible and attentive to consumer enquiries, issues, and complaints. This includes having numerous communication channels, such as email, phone, and live chat assistance. A competent Mac repair service provider should be willing to discuss your questions and concerns, as well as provide timely updates on the status of your Mac's repair.
Examining the service provider's reputation and client reviews might provide insight into the quality of their customer service. Choosing a service provider who values customer happiness will help you avoid scams and ensure that you obtain quality Mac services.
Conclusion:
To summarise, when it comes to Mac repair services, it is critical to be cautious and conduct thorough research to avoid scams and frauds. Before hiring, research the organisation, choose reputable and trustworthy service providers like 73 Inc, avoid low costs, look for credentials and qualifications, avoid remote services etc. These precautions will assist you in protecting your equipment and data from scammers while also ensuring that you receive reliable Mac repair services.
We also urge that you take the appropriate precautions to safeguard your Mac by working with a professional and trustworthy Mac repair service provider such as 73 Inc. You can trust that your Mac is in good hands with their professional experts, original Apple parts, and commitment to customer happiness. Don't put your device and data at risk by using untrustworthy repair services. Contact 73 Inc today for all of your Apple Mac repair needs.