Computer repair services play an important role in diagnosing, resolving, and preventing a broad range of computer problems. As technology advances, upgrading your computer's hardware or software becomes necessary to keep up with today's requirements.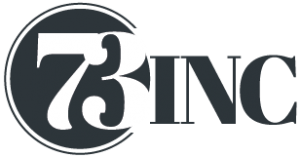 To maximize your computer's performance and ensure compatibility, professional computer repairs in Auckland can assist you in selecting and installing the right upgrades. Computer repair professionals can also perform routine maintenance, such as cleaning, optimising software settings, and updating drivers, to enhance the lifespan and efficiency of your computer.
Computer repair technicians provide technical expertise, specialised tools, and the right support to keep your computer running smoothly, protect your data, and optimise its performance. Computer repair services are there to assist you and ensure the longevity and functionality of your computer when you encounter hardware failures, software issues, malware infections, or system upgrades.
Finding the best computer repair service can be a crucial task, especially when you rely on your computer for work, personal tasks, or entertainment. To ensure you choose a reliable and competent service, consider the following steps:
When you rely on your computer for work, personal tasks, or entertainment, finding the best computer repair service can be an important task. Here are some tips to choose a professional computer repair service provider.
1. Ask for Recommendations:
The right way to begin your search is to ask friends, family, and coworkers for recommendations. Inquire about their experiences with computer repair services and whether they have used any. Individual recommendations can provide valuable insights and help you find a reliable computer repair service provider.
2. Take a Look at Online Reviews and Ratings:
Finding computer repair companies and reading customer feedback is easy with online platforms like Google. Look for window repair in Auckland with consistently high ratings and positive reviews. Note any common issues or negative criticism also.
3. Know their Experience and Expertise:

Look for computer repair stores with a proven track record and extensive experience in the field. To get information regarding their qualifications, certifications, and areas of expertise, visit their website or get in touch with them directly. Technicians at a reliable store should be skilled in identifying and resolving a wide range of computer issues.
4. Evaluate Repair Services Offered: 
Consider the particular services offered by the computer repair service. Hardware repairs, software troubleshooting, laptop screen repairs, virus removal, data recovery, and network setup are all common areas of expertise. Check to see if the service can meet your specific computer needs or issues.
5.  Know their Turnaround Time: 
The turnaround time for your computer repair may be important, depending on how urgent it is. For common issues, inquire about the estimated repair time provided by the service. You should be kept informed throughout the repair process and given a reasonable timeframe by a professional computer repair service provider.
6.  Consider Location and Accessibility:
Finding a computer repair service near your location can be advantageous. It allows for easy drop-off and pickup of your device. Assess whether the repair service's location and accessibility align with your needs.
7. Check for Warranty and Guarantees:
When it comes to their work, reliable computer repair services offer warranties or guarantees. Ask about their policies regarding warranties for services and repaired parts. A service that stands behind its work will provide peace of mind if any issues emerge soon after the maintenance work.
8. Compare Costs:
While cost should not be your sole deciding factor, it is important to compare pricing among different computer repair services. Be careful of significantly low costs, as they may indicate unprofessional service or the use of low-quality components. Make sure there are no hidden charges and ask for a breakdown of the costs.
9. Seek Professionalism and Clear Communication:
When interacting with the repair service provider, pay attention to their level of professionalism and communication. A professional repair service will be responsive to your inquiries, provide clear explanations of computer issues, and offer transparent pricing. Effective communication fosters trust and ensures you are well-informed throughout the repair process.
Choosing the best computer repair service involves a combination of research, recommendations, and personal assessment. By considering different factors such as recommendations, online reviews, experience, services offered, turnaround time, location, warranties, pricing, and professionalism, you can make an informed decision and choose a reliable computer repair service in Auckland.
10. Your Trusted Computer Repair Professionals in Auckland:

We specialise in repairing various issues related to computer operating systems. Our technicians are trained to use their expertise to diagnose and efficiently resolve both hardware and software issues. Contact us today to know more about our professional computer repairs in Auckland.