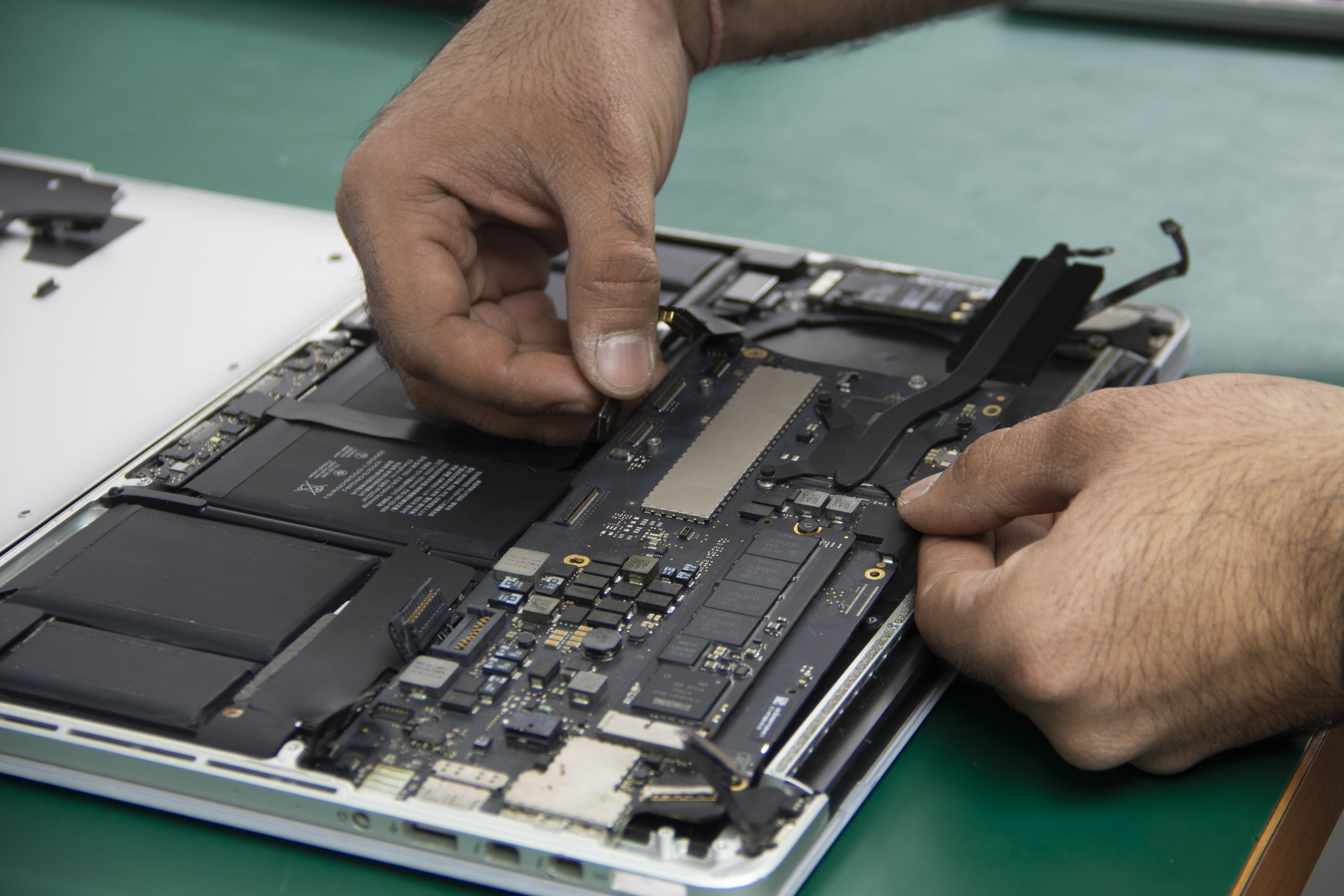 MacBook Upgrades Auckland
We believe devices shouldn't be disposed of when the latest iteration is released. If we can give them a new lease on life, we believe this is the best solution for all electronics and the environment. At 73inc we stock a large variety of high performance parts, and have the expertise needed to provide honest advice regarding any upgrade investment. Whether you want to run the latest MacOS or get your professional apps running at full potential, we can provide great options to extend your Mac's life and usefulness. 
RAM Upgrade

Most older Macs in use today shipped with between 2GB to 4GB of RAM, and late model Macs ship with 4GB – 8GB. Pre 2012 systems can all support significant RAM upgrades. However many newer Macbook Pro, Macbook Air, Macbook and iMac models cannot be upgraded after purchase. If buying new, we recommend at least 8GB of ram, preferably 16GB.
Hard Drives (HDD) & Solid State Drives (SSD)

Performance junkies and data hoarders can rejoice, as it's now its possible to upgrade to much larger and faster drives, even in brand new Macs! Up to 8TB of storage and 90% improved performance is now available.
Multi-drive Combo (HDD + SSD)

For many Pre-2012 iMac and MacBook Pro, we can remove the CD/DVD drive and replace it with a secondary storage drive by utilising the space within the optical drive bay. This method provides all the benefits of SSD drives along with the large capacity of standard HDD's, giving you the best of both worlds.
Operating System (OSX) Upgrade
We can help update your Mac operating system to a newer version, allowing you to use current apps and devices, not to mention all the new features of the new operating system. This allows you to take advantage of new features such as voice dictation, automatic data syncing with other Apple devices, improved speed, better security and much more.
73inc is the best choice for your Apple device:
90 day warranty on all repairs and upgrades

Ready to help you Monday – Saturday

No booking required – walk in service

Same day service (we can often fix your device while you wait)

We service all Apple products – iMac, MacBook and accessories
We only use Genuine Apple parts, in rare cases where we don't, we always use parts that meet or exceed factory specs
Apple Repairs - Get your broken MacBook and iMac fixed
We are able to help you with any problems you are experiencing with your devices – both software and hardware. From data recovery to liquid damage to broken screens, we can help.
Buy Refurbished MacBook, iMac & Accessories
We stock a large range refurbished Apple products, so if you're looking for an affordable solution that will cater to your needs talk to us about our high standard refurbished products.