iPhone Battery Repair & Replacement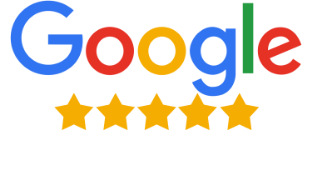 Quick, Reliable, and Affordable iPhone Battery Replacement in Auckland
In today's competitive market, we leave no stone unturned when it comes to providing the best professional iPhone battery replacement service. We understand how important your iPhone is to your life. Our gadget repair professionals ensure that your expensive iPhone remains powered up and ready to go whenever you need it. Contact us for fast and convenient iPhone battery replacement in Auckland.
Our certified technicians are well-trained in iPhone repairs and replacements. They have undergone extensive training and possess deep knowledge of various iPhone models and battery replacements. When you choose us for iPhone battery repair and replacement, you can rest assured that your iPhone is in safe hands. Our skilled technicians will also provide an accurate estimate and the time required for your fix. Book your iPhone repair service with us today!
Your Trusted iPhone Battery Replacement Service
At 73 inc, we believe in using only the highest quality iPhone replacement batteries. With our professional iPhone battery replacement service, you can expect improved performance and extended battery life for your iPhone. Trust us for hassle-free iPhone battery replacement in Auckland.
We know how inconvenient it can be to be without your iPhone, which is why we strive to provide fast and efficient service. Our goal is to get your device back to you as soon as possible. At 73 inc, we value each and every customer and strive to provide exceptional customer service. Call us today for reliable iPhone battery repair and replacement service. Your satisfaction is our priority.
We Replace Batteries for all iPhone Models
Is your iPhone not charging? Well, this might be because of the faulty or drained out battery. Bring your iPhone to FIXPOD. Our professionals would check the status of the battery and have it replaced. Our high quality batteries are professionally installed, making sure the entire process is smooth. At 73 inc, you would get the value for the service you have been looking for. Get in touch with us for quality iPhone battery replacement in Auckland.
Convenient iPhone Battery Repair and Replacement Service
Your iPhone deserves professional care, and you deserve a quality device that works for you properly. Choose us for quality iPhone repair services in Auckland. At 73 inc, we go the extra mile to meet our customers' expectations. Feel free to contact us for quality iPhone battery repair and replacement service.
Read about our customer's experience with us
FREQUENTLY ASKED QUESTIONS
If your iPhone battery is taking too long to charge or is draining quickly, then it is a clear sign of an iPhone battery issue. You can also check the battery settings.
Generally, iPhone batteries have a life cycle of around 2 years. After this, your iPhone battery health will drop to about 80%. It would be right to have your iPhone battery replaced to breathe new life into your old iPhone.
Replacing an old or degraded battery with a new one can increase the overall performance of your iPhone.
It is possible to replace the iPhone battery yourself. However, it is not recommended unless you have the necessary expertise. It is safer to seek professional assistance for iPhone battery repair and replacement.
The time required for an iPhone battery replacement depends on various factors, including the model of your iPhone. Our skilled technicians provide you with an accurate estimate based on your specific iPhone model.
The cost of iPhone battery replacement varies depending on the iPhone model.  With a team of professional iPhone repair technicians, we provide one of the best services of iPhone repair at affordable rates. Visit our store to know more about our iPhone battery replacement service.